Dirty carpets are defenseless against Clean Joe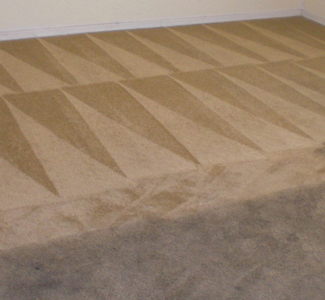 Even superheroes can't guarantee all stains can be removed, but we promise if they can come out, we'll get 'em out. Pet Stains (odors, too!) and food and beverage stains are obliterated with no unsafe chemicals used!
Why your carpets are in the best of hands with Clean Joe
We are a family owned business (30+ years!) and we treat all carpets as if they are our own... and our truck? Completely state of the art, the best equipped carpet cleaning truck in New England. Nothing cleans more thoroughly or protects your investment better than the Clean Joe steam cleaning method, also known as hot water extraction. Clean Joe's Certified Professionals follow the Institute of Inspection Cleaning & Certifications (IICRC) standards for Professional Carpet Cleaning, which involve six steps:
Pre-Vacuuming
Application of a detergent pre-spray that will suspend the soils from the carpet fibers
Agitation of the pre-spray so that the detergent actually contacts the soils
Hot water rinsing using a high-efficiency, truck-mounted cleaning system
Grooming of the carpet fibers to provide for a uniform look
Drying - Carpets take up to 2 to 6 hours to dry completely, depending on the degree of soiling and type of carpet
Did you know?

Microbiologists have identified air blown from a running vacuum cleaner as one of the five places in the home that has the highest numbers of germs. Other places include dish sponges, washing machines, bathroom toilets during a flush, and kitchen trash cans.
Another Interesting Fact

Each year, several pounds of soil can accumulate in and under a carpet. So, All carpet should be professionally cleaned a minimum of every 12 to 18 months.

Call Us today to keep your home and business spotless!
And here's a creepy one

Scientists believe that more than 43 million tons of dust falls over the U.S. every year. Indoor air usually contains about twice as much dust as the air outside. That's a million microscopic particles in a cubic inch of air. About 2,000 dust mites can live on one ounce of carpet dust.
Most manufacturers of carpet recommend cleaning at least once per year and in fact, most require you to clean your carpet every 18 months by a professional carpet cleaning company that uses hot water extraction, or your warranty will be voided.
Today's carpets are engineered to capture and hold particulate soils that may not be visible but can damage carpet due to their abrasive nature. Your carpet actually performs as a very good filter removing particulates from the air so that they do not become airborne. Just like any other type of filter, carpets need to be cleaned or a buildup of soil will occur.