When water damage threatens your home or business, our water mitigation specialists are
skilled
in providing you with the safest and most efficient service possible.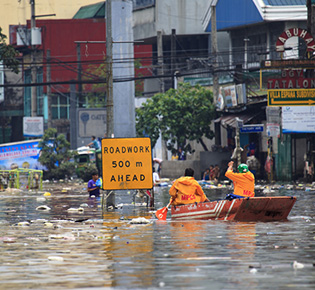 What makes Clean Joe different? We are a locally owned business with full time, around the clock employees. We are fully licensed and we own all of our equipment and trucks, keeping costs at a minimum. Our skilled technicians are trained to effectively remove water and any damage it has caused, with minimum disruption to you or your property.
Clean Joe will be able to assist you with all of your water damage restoration needs. We offer:
•Assessment of Water Damage
•Water Extraction
•Drying & Dehumidification
•Water/Flood Restoration
•Sewage Cleanup & Removal
•Assisting with Filing Insurance Claims
When you choose Clean Joe for all your water damage restoration needs, you can be certain that we will exceed the standard in all procedures. We use the best drying equipment and latest techniques to properly dry out your property, which will reduce the need for demolition, saving time and money and possible further damage to your property. Our emergency water damage services, are available 24/7 with rapid response times in all of Boston Metro area.
Storms hit New England Hard! Let Clean Joe fight back for you.
Homeowners and property managers sometimes attempt to remove standing water themselves, neglecting to have the area professionally dried. Surfaces may look dry or feel dry to the touch. However, without the proper assessment equipment, it is impossible to determine how much moisture is still within the structure. Increased moisture in the air after an indoor flood can cause a secondary layer of damage to decorative wood, documents, computers, books, artwork and other items, so thorough drying and dehumidification is crucial.
Clean Joe understands the devastation any amount of water damage can cause. If you do not take the proper steps to extract the initial water, it will hinder the drying process, therefore causing extensive damage to your property. Using the appropriate equipment to extract the water will aid in salvaging your belongings and property.
Water leaks are very common and can occur at any time. Immediate inspection of your property's structure, floor coverings and crawl spaces, as well as prompt removal of all standing water, is critical to reduce or eliminate structural damage and to inhibit mold growth. Using the highest powered truck mounted extraction equipment, we can remove most of the standing water within a short period of time. It does not matter if the area is on the 1 st floor or the 20th floor, Clean Joe can handle it.
Since every second matters, Clean Joe is ready to respond 24 hours a day, 7 days a week. No matter when flooding or a water issue occurs, we will be there to help you.