When your bathtub or toilet overflows, call
1-800- CleanJoe
and let the professionals get your life back in order!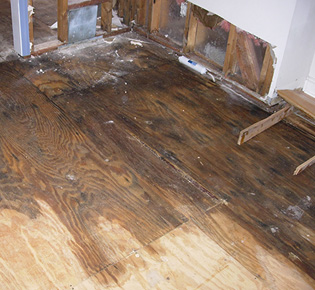 When an unexpected disaster impacts your life, you want things to be back to normal as soon as possible. Clean Joe is here to provide you with quick service and peace of mind to ensure you experience the least amount of disruption possible. Our trained technicians are fully prepared and equipped to handle water damage throughout your home or business. We will professionally clean, sanitize and dry out your property and belongings to inhibit the growth of mold.
If water damage is left untreated, water saturation can cause significant damage to flooring and walls, causing them to swell or bubble. Particularly if the water seeps into the subfloor and remains in the carpet or drywall. Since we are flood damage specialists, we are prepared to handle any emergency that comes your way.
Clean Joe will treat every type of water damage: sewer back-up, basement flooding, shower/bathtub leak, sump pump malfunction, broken pipes, etc.
Filing an Insurance Claim?
Water damage is covered under most homeowner's insurance policies. Our experienced staff work with all major insurance companies to ensure the smoothest transaction possible. Once a claim is submitted through your agency, we will work hand-in- hand with your assigned adjuster from start to finish. Not sure if you're covered? Call our office today and we can help.