For Fire & Water Damage Cleanup in Lexington, MA
call 1.800.CleanJoe
and leave the rest to us!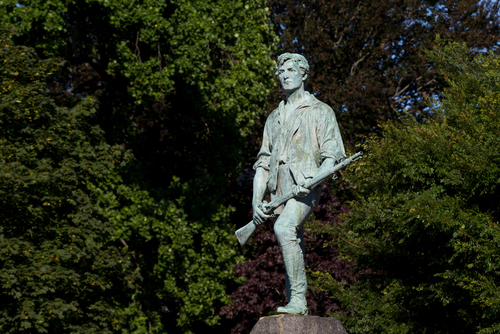 Clean Joe is proud to extend our restoration and damage cleanup services to residents and businesses of Lexington, MA. Over the years we have helped out many of the 31,000 residents of Lexington, Ma with eiter water or fire remediation services. We havea team of highly knowledgable technicians who are certified in all servics that we provide. Lextington is a great small city, being the sixth most wealthiest in the United States and has many points of interst for its residets. Most known for its history with Revolutionary War and the battle of Lexington, the city is filled with historical museums. Lexington is also home to many public and private schools which is another reason it attracts so many people to move there. With each new house there is a potential threat of a flood or fire breaking out due to New England weather. If your home or business in Lexington, MA is damaged by water or fire please contact us as soon as possible as we are available 24/7.
What makes Clean Joe a go to option for residents and businesses of Lexington, MA is that we offer high quality work for all of our services and pride ourselves with going above and beyond. We offer mold removal and other cleaning services that makes us the go to company when it comes to professional cleaning services in Lexington, MA. Being only thirty minutes from Lexington allows our team to provide you with our services quickly. Below you can see a few of our additionaly services we offer!
Professional Cleaning Services Include:
Residents and businesses of Lexington, MA known for using Clean Joe for carpet cleaning services. They can now rejoice as we evolved to include many additional cleaning services that we proudly offer all year round! We understand the stress water or fire damage can bring residents and businesses, which is why we make sure our team gets to you as soon as possible. Our lines are open 24/7 with a customer representative waiting to hear your emergency and sending the right team to assist with any cleanup. Our teams are confident to salvage as many personal items as possible and to make sure you are completely satisfied by making your home or office look like new!

If you are in Lexington, MA and interested in our restoration services and would like a free quote, please fill out our contact form below!